Stage 1: Design Proposal
---
I always start a website project by taking a comprehensive brief, defining the target audience, marketing aims and scope of the new website. I can also make technical and aesthetic recommendations at this point to help the project achieve its aims.
Based on this crucial information I then develop a set of 'visuals' demonstrating the proposed design 'look and feel'. These visuals are just illustrations of how the site will look and involves no coding at this point, so I'm not committed to a large spend which may not be appropriate.
We also think about the site structure, the number of pages required and how they flow together with the navigation - I call this the site schematic.
In summary
Take full client brief
Design site schematic
Research software solutions and site recommendations
Demonstrate 'look and feel' of home and other key pages
Design navigation in-line with schematic
Present to client for approval as hard copy and/or PDF
Stage 2: Design Development
---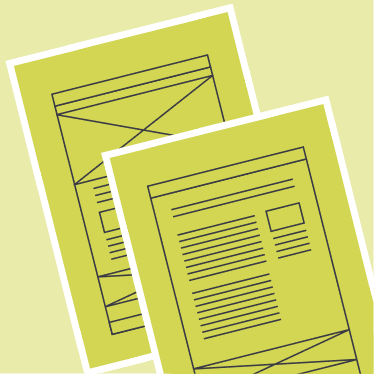 The Design Development stage give you the opportunity to give feedback on the design proposal. I can then hone the visuals to produce the final design and illustrate further pages showing how the design will work across the site. Only when this stage is approve will I move onto the coding stage.
In summary
Modify design in line with client requirements and finalise layout
Represent key pages for approval as hard copy and/or PDF
Stage 3: Theme Template Build
---
Once the design is approved I will move onto actually coding the website and installing all the software and components required to make the website work on the internet. I normally build a website under a development domain name so it can't be found by the general public on the internet until it's ready to be launched. I will provide you with access during the build online process so you can check on my progress!
In summary
Configure web server and database and install CMS software
Install specific components required by the brief
Generate functioning HTML theme template for home and sample page
Present on-line for client viewing
Stage 4: Site Build Pages
---
When you are happy with how the website looks and works online, I can start to build all the remaining pages outlined in the site schematic. Normally the text content is written and supplied by the client but I can source copyrighting services if required. I can also find appropriate royalty-free stock photography if additional visual resources are needed.
In summary
Make final amends to design template
Implement functionality required by the brief
Build and format pages
Stage 5: Site Completion
---
The final stage of the website build involves last minutes content amendments and the important task of testing the site on all the popular platforms, ensuring everything is working as it should. This is also the best time to complete the various SEO (Search Engine Optimisation) tasks - ensuring the site is ready for effective ranking on Google etc. When this is accomplished the site can be make live on the internet. I recommend Google Analytics is installed to monitor the health of the website and provide visitor statistics for the site.
In summary
Make final amends and ensure pages are search engine friendly
Test site thoroughly (Mac, PC, tablet and mobile - on common browsers)
Make 'live' on internet
Submit to Google for indexing
Install Google Analytics
Stage 1: Design proposal
---
As with website design, a detailed brief is taken, defining the marketing objectives and the target audience the new design will speak to. This is doubly important for branding as the parameters for the logo and corporate ID need to be clearly defined, informing the final look of the logo.
Visual concepts can then be generated - usually a selection of ideas exploring various directions for you to choose from.
In summary
Take detailed client brief
Design & draw colour visuals of concepts
Present first visuals as pdf file or hard copy print out
Stage 2: Design development
---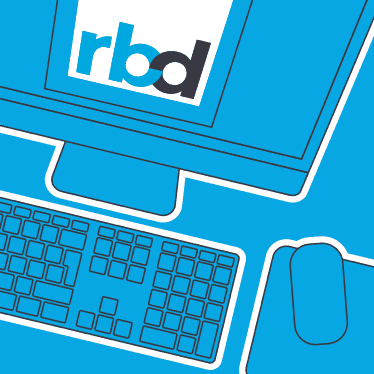 This is the stage where you feedback your thoughts on the design proposals and choose a direction to develop going forward. If its a brochure or leaflet we can add more details, images, photos or pages to help demonstrate how the final product will look.
In summary
Take brief on further detail for copy and content
Develop design concept based on client feedback
Present second visual as PDF file or hard copy print out
Stage 3: Proofing
---
At the proofing stage the design 'look and feel' is pretty much agreed, we are just concerned with getting the actual content correct. If its a brochure or leaflet, all the pages will be completed with correct text and images/photos in position.
In summary
Take refine final content in detail
Supply images and illustrations as required
Format design and page contents with images and words in situ
Supply proof as PDF file or hard copy print out
Stage 4: Final artwork
---
Final artwork is the last stage before the design goes into production - whether that is litho or digital print, or a logo to be used in your Word or PowerPoint documents. Photography and colours are optimised and everything checked for errors and accuracy.
I supply my finished artwork as high quality, CMYK, 300dpi press ready PDF files.
In summary
Make final amendments to content
Format print-ready artwork
Supply as high quality CMYK PDF